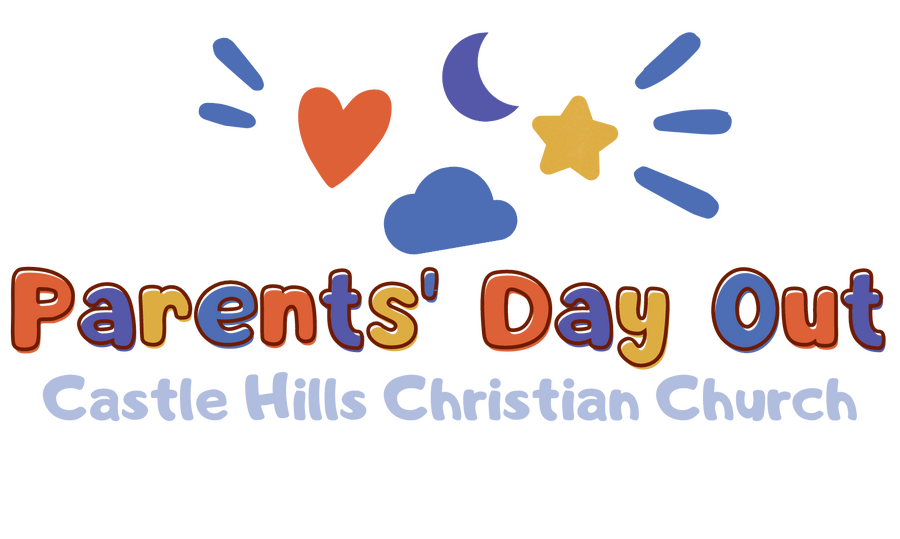 Age 2 through Pre-K
Tuesdays and Thursdays
9:00 a.m. - 2:00 p.m.6209 West Ave
San Antonio, TX 78213
210-344-7188
kim@chccsa.com
Highest Quality Care
The purpose of the Castle Hills Christian Church Mother's Day Out Ministry is to show the love of Jesus Christ by providing the highest quality of care possible to the children enrolled in our program and to help convey our mission statement of "Changed Lives through Christ." The Mother's Day Out Ministry is responsible for providing care for and fostering development of each child—mentally, physically, emotionally, socially, and spiritually. These concepts are taught through the use of age-appropriate learning methods, Bible stories, arts, blocks, books, group time, learning centers, mathematical strategies, music, puzzles, and other educational activities.
Schedule & Costs
Our hours are from 9:00 a.m. - 2:00 p.m. on Tuesdays and Thursdays. Classes begin the first Tuesday of September and continue through the month of May. Any holidays are listed on our yearly calendar. Months in which classes are missed due to holidays such as Thanksgiving break, Christmas break, and spring break will not be prorated and will remain the same in regards to tuition fees. Monthly tuition is $120 for 2 days a week and $80 for 1 day a week.A registration fee and supply fee is due at the time of registration. Fees are subject to change annually. The registration and supply fee for the 2022-2023 academic year is $100: $50 registration and $50 supply. Should the registration take place on or after January 1, 2023, the supply fee will be half of its normal cost of $50, making the total registration and supply fee to be $75.
Daily Routine
Children become comfortable when they know what to expect from week to week. Therefore, the teachers maintain a schedule in the classroom. Age-appropriate activities are planned to keep the attention of the students. Some of our daily activities may include the following:
Outdoor play

Snacks

Music

Arts and Crafts

Rest Time (2-year-old class only)

Bible Stories

Letters, Phonics, and Numbers

Table Center Activities

Lunch
Get In Touch
Want to schedule a tour or get more information? Need help getting registered? Fill out this form and we will be in touch shortly.
---
Castle Hills Christian Church
6209 West Ave
San Antonio, TX 78213
© Castle Hills Christian Church. All rights reserved.